Toplamında uzun içerik olarak kısa kısa benim için dünyanın en iyi moda fotoğrafçıları..

Mert Alas & Marcus Piggot:

Ve evet hayatımın ikilisiyle başlıyorum. Hem yakışıklı hem de yetenekli olan bu güzel iki adam 1999 yılında bir araya geliyorlar ve sonrasında kopamıyorlar birbirlerinden. 2006 Pirelli takviminde Sophia Loren'in fotoğraflarını çekenler de ta kendileri olur. W Magazine, Pop Magazine, Us Magazine, Us Vogue, Vanity Fair, Italian Vogue, Numero ve Arena Homme Plus gibi dergiler, Louis vuitton, Missoni, Giorgio armani, Roberto Cavalli, Donna Karan, Bulgari, Fendi, Asprey ve Miu Miu ayrıca Houses as Gucci, Yves st. Lauren ve Givenchy gibi tasarım evleriyle ayriyetten Madonna, J-lo, Brad Pitt, Drew Barrymore, Natalie Portman, Bjork, Charlotte Rampling ve Kylie Minogue gibi ünlülerle çalışmışlardır.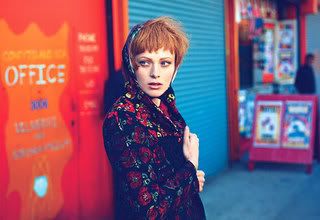 Mario Sorrenti:

İtalya doğumlu olup sonradan New York'a gelmesi ve annesinin Çalistigi moda endüstrisinin etkisi Mario'yu, teenage vakitlerinde moda fotoğrafçısı olmaya itmiş. En iyi moda fotoğrafçıları listemde bir yere sahip olan Mario'yu açıkcası bu yazıdan önce bu kadar araştırmamıştım. Çalışmalarını gördükçe listemde üst sıralara yerleşti anında. French Vogue,Italian Vogue, V Magazine, W Magazine, Vanity Fair, Harper's Bazaar, Another Magazine, Arena Homme Plus ve L'uomo Vogue gibi dergilerle,dolce and gabbana,giorgio armani, hermes,longehamp,jill sander, yves saint laurent, shiseido,prada ve lancome gibi markalarla çalışmaya devam ediyor. John Mayer'in "daughters" videosuna yönetmenlik yapan Mario'nun envai çeşit ödülü de mevcut.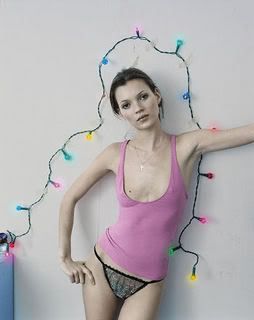 http://www.mariosorrenti.com/

Kelly Klein:

Michiganlı olan Kelly teknoloji ve modanın iç içe olduğu yerde, New York'ta yaşıyor. Kariyerine Ralph Lauren'la başlayıp Calvin Klein'lE devam eden bu bayan British Vogue, French Vogue, İnterview, Italian Marie Clarie ve Jane gibi dergilerin moda fotoğrafçılarından. Ayriyetten fotoğraf reklam firmasına sahip olan Kelly, Giorgio Armani, Bacara Spa, Perry Ellis, Jill Stuart ve Evan Piconela ile de çalışmıştır. Üstelik kendisinin üç tane yayınlanmış fotoğraf kitabı vardır.




http://www.kellyklein.com/

Thomas Nützl:

Alman moda fotoğrafçısı Thomas 19 yaşında bu işe ilgi duymaya başlamış. Okulunu bitirdikten sonra iyice bu işe gönül koymuş, Almanya'da bir süre asisanlık yaptıktan sonra atmış kendini Paris'e. Mario Testino ile beş yıl boyunca çalışmışlardır. Thomas italyan,japon,avrusturyalı,ispanyol,alman ve portakiz Vogue,V-Magazine, italyan ve isveç Glamour, French, Wonderland ve Dazed&Confused gibi dergilerle, Givenchy ,Valentino, Mexx, Thierry Mugler, Kalliste, Barbara Bui, Max Mara, M-Missoni ve Lancome gibi markalarla, J-lo, Alicia Keys, Monica Bellucci, Jamiroquai, Chloe Sevigny, Mischa Barton ve Lenny Kravitz le de çalışmıştır.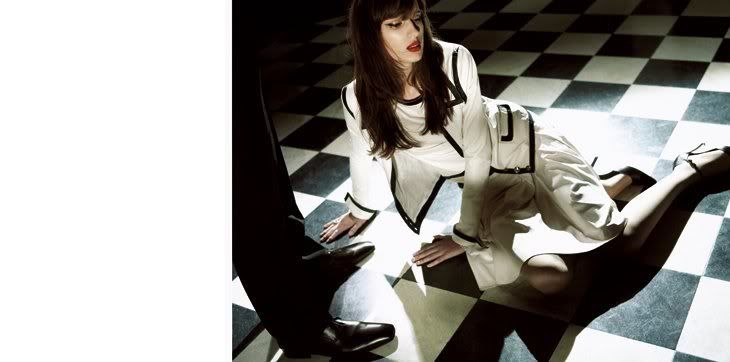 David Sims:

1993 yılında Calvin Klein'le çalışmaya başladıktan sonra 1994 yılında "moda festivali" (Festivale de la Mode) tarafından "yılın en genç moda fotoğrafçısı" ödülünü aldı. Jill Sander, Balenciaga (ki bence en basarili cekimlerinden bitanesidir), Benetton, Strenesse, L'oreal, Prada, Gap , LV ,Givenchy, Boss, Levi's, Rimmel ve Burberry gibi markalarla calismis olup şu anda hala Vogue, W Magazine, French Vogue, Italian Vogue, V Magazine, Pop Magazine ve Self Service gibi dergilerle çalışmaya devam ediyor.



Mario Testino:

American, British, French Vogue, Vanity Fair ve V Magazine gibi dergilerin yanında çıplaklık estetiğine inanan fotoğrafçımız Kate Moss, Madonna, Kim Basinger, Liz Hurley, Gwyneth Paltrow, Julia Roberts, Meg Ryan, Cameron Diaz, Orlando Bloom, Angelina Jolie, Demi Moore, Halle Berry, Sienna Miller, George Clooney, Jennifer Aniston gibi ünlülerle çalışmış,hatta ve hatta kendisi kraliyet ailesinden Prenses Diana, Prens William..vb. ında fotoğraflarını çekmiştir. Gucci, Calvin Klein, Givenchy, Christian Lacroix, Valentino, Tommy Hilfiger çalıştığı markalar arasında.
Kendisinin birde "how to be a fashion photographer" adlı kitabı da mevcuttur.



http://www.mariotestino.com/
Posted by pansy 20:17  
Etiketler: David Sims, Fashion Photographers, Kelly Klein, Marcus Piggot, Mario Sorrenti, Mario Testino, Mert Alas, Thomas Nützl
4 Comments:
1 August 2007 at 20:41

 

goos work pansy ;)
me love Mert Alas & Marcus Piggot.
son fotoğraf harikaymış.

2 August 2007 at 00:54

 

besides, me love cihan alpgiray and yağmur kızılok.

2 August 2007 at 18:23

 

meri yagmur kizilokla ben mert alasla evleniyorum.dugunumuze bekleriz.yeap.:)

2 August 2007 at 20:18

 

aa öylemii çok sevindimm :)