Moda dünyasının en tartışmalı isimleri arasında bulunan Jeremy Scott, kesinlikle bahsedilmeye değer bir isim. Her zaman beklenmedik şeylerle -tek bacaklı pantolon gibi- karşımıza çıkma alışkanlığı, nasıl olduğunu anlayamadığım şekilde modellerinin yüzünü kömürcü çocuklar gibi yapsa bile yine de o pisliğe rağmen zarif görünebilmeleri, ve gece hayatını hiç göze batmayacak şekilde günlük hayata karıştırması onu tüm diğer tasarımcılardan ayırıyor.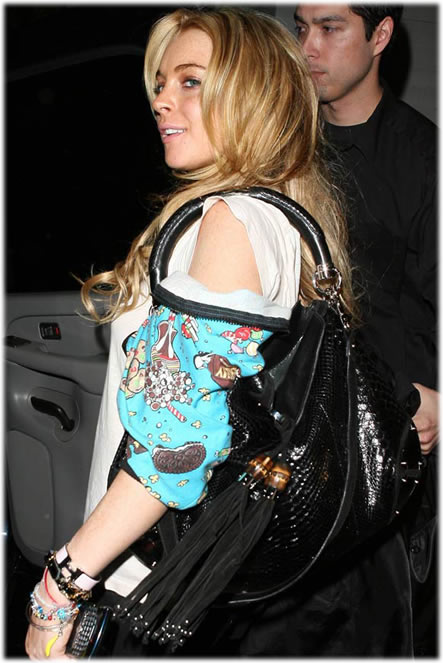 Sol üst: Lindsay Lohan, Jeremy Scott hoodie'si ve Gucci çantası ile.
Sağ üst: Uffie ve Jeremy Scott'un Food Fight koleksiyonuna ait bir kazak.
Sol alt: Nelly Furtado'nun saç bandı Jeremy Scott sitesinde 45 dolara satılmakta.
Sağ alt: Scott'un Happy Daze koleksiyonundan bir hoodie içindeki Cory Kennedy, Kanye West ve Jeremy Scott.


Jeremy Scott Food Fight Koleksiyonu:



Happy Daze Koleksiyonu:



Jeremy Scott'un son koleksiyonu:


Modellerin çöp tenekesi kapağı şapkalarına ve yine Agyness Deyn'e dikkat.

Not: Tasarımların hepsi birbirinden güzel olduğundan -ve ben de kararsız bir insan olduğumdan- beğendiklerimin hepsini koymam sebebiyle bol görsellik dolu bir yazı oldu. Enjoy.
Posted by zerofeelings 23:21  
Etiketler: agyness deyn, cory kennedy, jeremy scott, kanye west, Lindsay Lohan, uffie
3 Comments:
perry boy said...

11 November 2007 at 00:58

 

ready to uff!!!

zerofeelings said...

11 November 2007 at 01:15

 

uffie of course.

undisclosedviwer said...

11 November 2007 at 01:26

 

Cory Kennedy'nin üstündeki hoodie'nin ceketi de mi varmış?